Protect your facility in a clean environment with Crane Composites resilient wall coverings.
Our Glasbord with Surfaseal offers unsurpassed hygiene and durability for cleanroom applications, including biopharma,lab and life science facilities. Creating a protective envelope for critical areas demands high-performance finishes. That's where Glasbord from Crane Composites comes in.
Made of fiberglass reinforced plastic (FRP), Glasbord with Surfaseal is extremely moisture-resistant and non-porous. Additionally, Surfaseal film finish, found only on Glasbord, provides a barrier that's highly resistant to impact and scratching. Because of it's unique process, the Surfaseal finish will not trap soil or bacteria on the panel. The robust panels hold up under frequent maintenance cycles, even with caustic cleaning chemicals such as Spor-Klenz, Process Vesphene and bleach. Glasbord with Surfaseal provides tested and proven performance at an affordable price point with a 10-year limited warranty.
Wall Panels.
Glasbord Smooth in Class A or Class C
Fire Rating per ASTM E-84 (FSFM | FSI | PSIF)
Seam sealant.
Polyurethane Seam Sealant (R53827)
Adhesive.
Advanced Polymer Adhesive (R53829) or
Fast Grab Adhesive (R53828)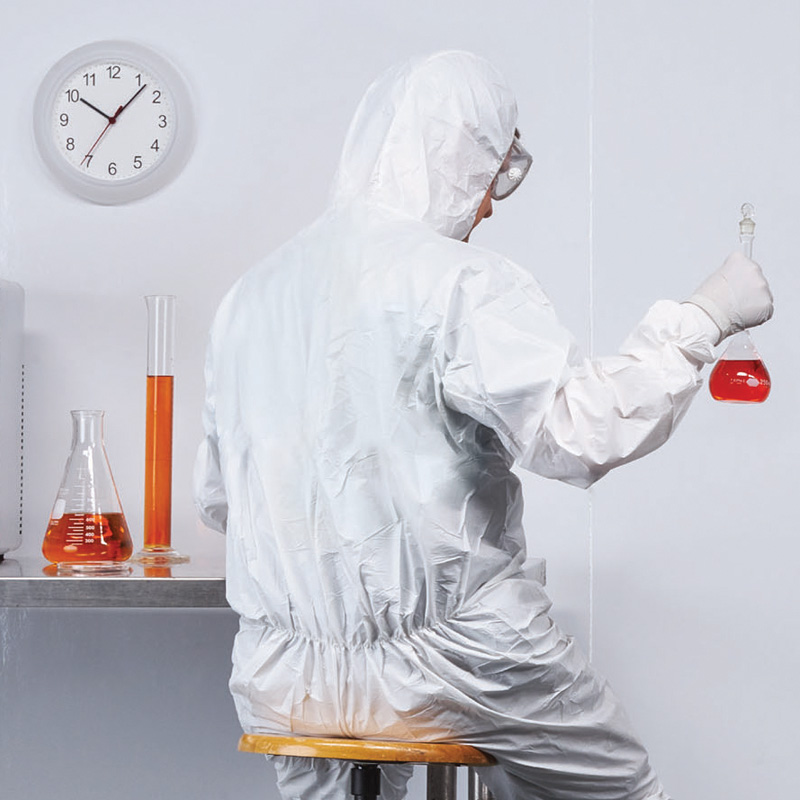 Cleanroom Suitable Material testing quantifies the value that Surfaseal adds to the FRP product (Hygienic ISO846 datasheet). Also cleanroom FRP panels are completed with the use of biological and chemically tested adhesive and seam sealant for wall panel applications.
Replacing traditional FRP moldings, the seam sealant creates a monolithic surface, eliminating potential for penetrating moisture, bacteria, mold, viruses and other agents causing healthcare associated infections. The end result is a total wall covering system you can trust to protect your clean environments.