GLASBORD® HYGIENIC FRP WALL PANELS: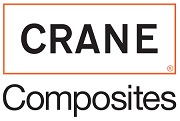 Glasbord® with Surfaseal® creates surfaces that deliver unsurpassed hygiene and durability for commercial environments such as kitchens, Hotels Back of house, Clinics and Hospitals Distribution Centers, Warehouses, Supermarkets, Schools and Universities,. The Surfaseal®, found only on Glasbord® panels, provides a unique barrier. The film finish provides protection that is highly dent and scratch resistant. Because of its unique process, the Surfaseal® finish will not trap soil or bacteria on the panel and makes Glasbord® Hygienic panels and ceiling tiles a unique solution that provides Hygiene without compromising on Durability in high traffic area.
Made by Crane Composites USA
Easy and quick to install: It can be installed over all type of walls with adhesive and basic tools.
Chemical resistance: To support repetitive and aggressive cleanings.
Stain resistance and very easy to clean.
Moisture resistance.
Pore free surface.
Mold and Mildew free.
Does not support bacteria growth.
Impact, Scratch and puncture resistance.
HACCP certified.
Fire rated: Class C, Class A (DCD approved) and FM Global (DCD approved).
GREENGUARD "Children & Schools" and GREENGUARD "Indoor Air Quality" Certifications.
Food Safety and Inspection Service (FSIS) compliant.
Durable: Long life up to 20Y- with 10Y limited warranty from Crane Composites.
Panel Sizes
1.22 x 2.44 | 1.22 x 2.74 | 1.22 x 3.05 | 1.22 x 3.6
Sizes in Meter
(other sizes available upon request)
Thickness
0.09″ (2.3mm): embossed
0.075" (1.9mm): smooth
Fire Rating
Class A or Class C per ASTM E-84
CAN/ULC-S102
FM Approved available